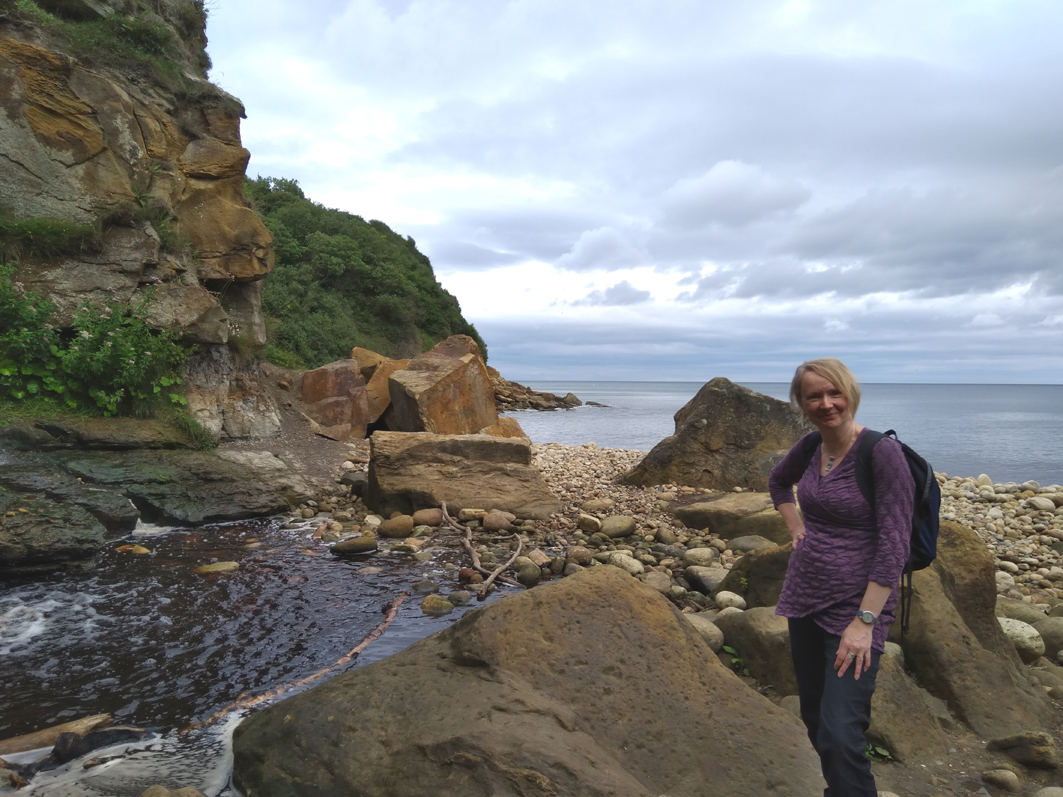 I get my creativity from my mum who came from Northern Karelia in Finland which is a land of lakes, pine and silver birch trees. I grew up exposed to Scandinavian Modernist glass, design and architecture where natural materials and the organic are key.

I graduated from Oxford Brookes in 1990 with a degree in Visual Studies (mainly printmaking) and started working with glass as a medium about 20 years ago. I gained a Masters Degree in Glass at the Welsh School of Architectural Glass in Swansea in 2004, this ignited my passion for inclusion fusing with organic elements, metal powders and leaf, oxides and enamels. Just as the elements with their colours were created in the fusion of star birth it is these transformations that occur in glass with the heat of the kiln; silver leaf turns to yellow, gold to pinks and violets, copper turns to a turquoise blue and copper wire to red. It is this transformative nature of fusing with glass that appeals to me and I continually test to make sure I can achieve the colours and effects I'm looking for.
Nature has always featured highly in my work, especially trees (quite possibly the Finnish connection) and what I love most about the natural world is that it is both vast and awe inspiring yet microscopically small and intimate with tiny beautiful details that draw you in. It is this intimacy that I strive to achieve with my work, using organic matter inside the glass, it burns out in the heat of the kiln and leaves the memory of it behind like a faint fossil or ghost.
Based in Oxfordshire for a number of years, I purchased my first kiln in 2007 whilst working for the NHS. My work has primarily been sold through craft fairs, galleries and commissions. Including a commission for the new Oxford Cancer Centre building which opened in 2009. Art in the Oxford Cancer Centre
Following a move to the North Yorkshire coast, I continue to work for the NHS and spend my evenings and weekends beavering away in the studio. We relaunched our website in late 2020 and my husband Ben supports the technical and administrative side of the business and helps make the wooden stands and t-light holders. The timber that we use is sourced from a local woodworking supplier with pieces chosen to compliment the glasswork.
Many of the pieces I produce are one of a kind designs, producing decorative contemporary pieces ranging from art glass panels for walls and windows to smaller items such as trinket dishes, coasters, fruit bowls, Christmas decorations and seasonal gifts. Where I do make more than one piece in the same design, due to the handmade process using organic matter there may be slight differences in size, colour, texture and design.
My aim is to produce work that is beautiful and contemporary, bringing external organic elements into the built environment to remind us of, and connect us to the natural world.